As I breathe, I bring my attention to the One. The One Love, the One Mind, the One Presence; the overarching Goodness in which everything rests and from which everything springs. This One is ever Creative, ever Loving, ever moving joyously into abundant new forms. It is made manifest as all the planets and the galaxies; as the space between stars; the supernovas and the black holes; all the hidden worlds within our very cells.
This Divine Presence, is the ever expanding Universe, and more. It Is every supply and demand, It encompasses all dichotomies, It Is the answer to all seeking and to every request. It Is bigger and vaster than I can fully comprehend, and yet It Is also as sweet and familiar and close as my most treasured friend or my very breath.
Knowing this Truth, I can relax into the certainty that this same energy and power that moves the planets in their orbits, is everywhere present and therefore active in Its expression of Goodness and Abundance; as my work, and my life, and my health, and my home, and my finances, and my community. It knows and loves me constantly and continually; and I know right here and right now that this Love expresses as the highest octave of all I desire. I am this Love, I am this expression and so as I speak my word of power it ripples across the fabric of being and demonstrates instantly as my consciousness and in perfect timing in the body of my affairs.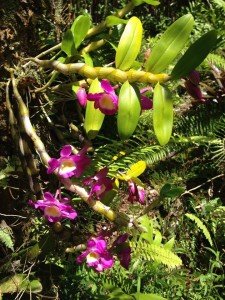 I enjoy wonderful relationships and fabulous projects, I revel in the abundance and ease in my finances and in my world. Dollars flow to me and my community, opportunities abound, joy happens, love and life sparkle with renewed splendor. I truly know Life is Good. I am Good. All is well.
I find myself saying thank you, thank you, thank you, as a silent prayer throughout my day. I am so grateful for all this richness and beauty, for the deep knowing of the Truth of my Worth. I am so thankful for all the good I witness around me. For all my blessings. Thank you God! Thank you Universe!
I release all of these words and emotions and images into the law which only ever says yes, and therefore I rest in calm certainty that this returns to me clothed in manifestation as I know it is already done. And So It Is!
Rev. Erika Ginnis HPS
Aloha
5-21-14